Trophys
NEWS! See the complete list of Trophy Winners for 2006!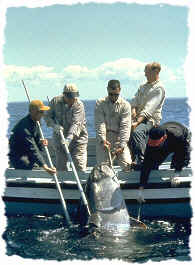 Bring in your Trophys for recording and evaluation!
The Valley Fish and Game Club has a weigh in Station at 6585 Bear Lake Road in Mesachie Lake.
Bring your Trophy Class Fish & Game and you can afterwards enter your gasme for the clubs Trophies

If you Catch & Release fish, measure the length & the Girth, record the data then have a witness sign it

Photo is always good as well but not nessesary. If you want to hev your photo posted on the website let the Trophy Master know and he will get it to the Webmaster.
For more information call the Trophy Master